wordinista
Some recent pics of my pupperdoodles. :) (For newer folks, Darwin is the red merle, and Sydney is the black tri-colored.)
WARNING: NOT EVEN REMOTELY SAFE FOR DIAL-UP. IN FACT, LOOKING IN THIS POST'S GENERAL DIRECTION WHILE ON A DIAL-UP CONNECTION COULD AFFECT INTARWEBZ SPEEDS. YOU HAVE BEEN WARNED.
I love the way the sun catches Syd's eyes in this shot.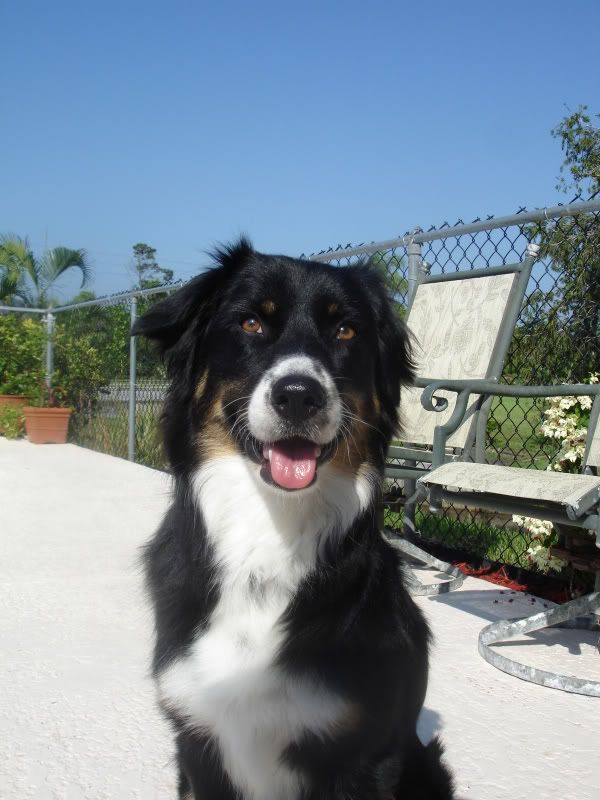 "PBBBBLLLLTH!!!"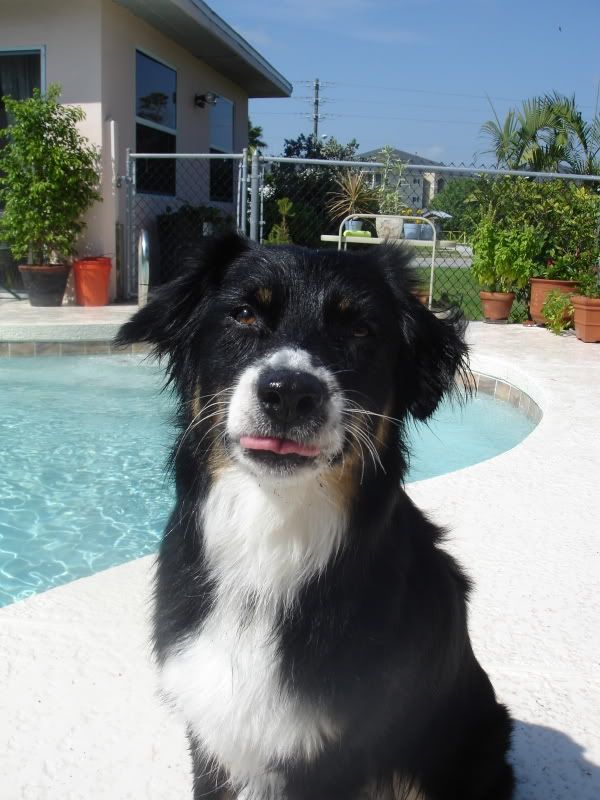 Zen puppy is zen.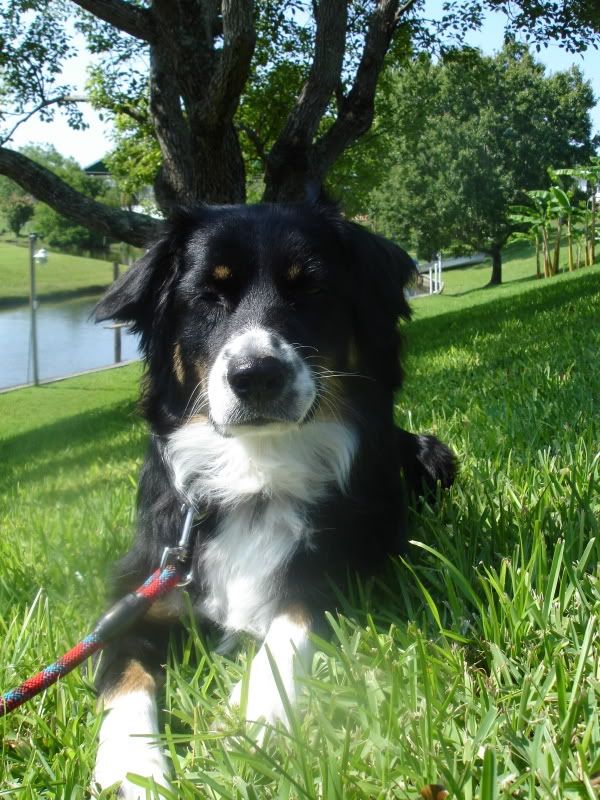 DARWIN SAYS HI! HI HI HI! HI!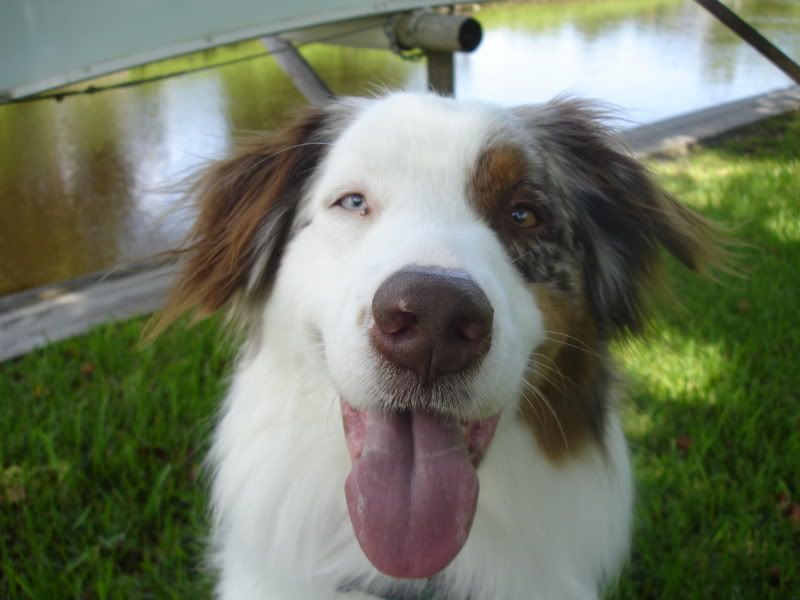 Even when chillaxin', he's my goofy goofy boy.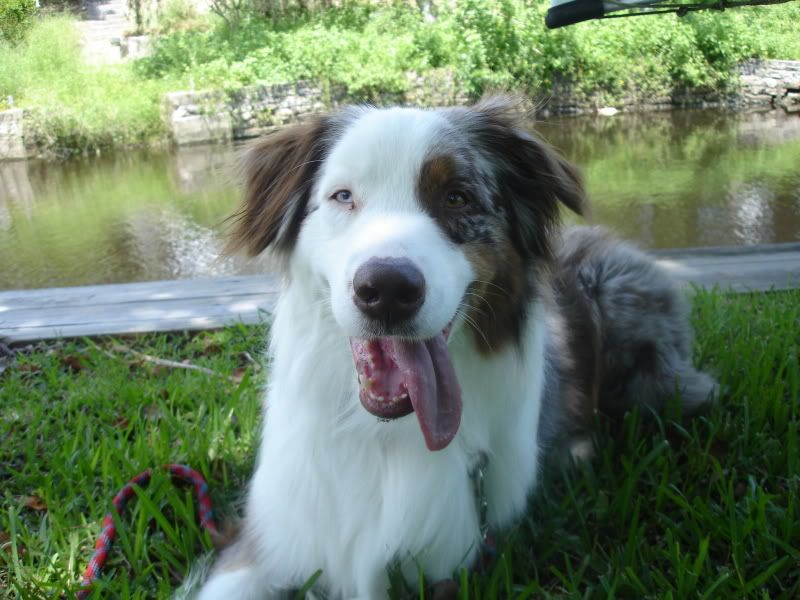 Dig that craaaazy tongue!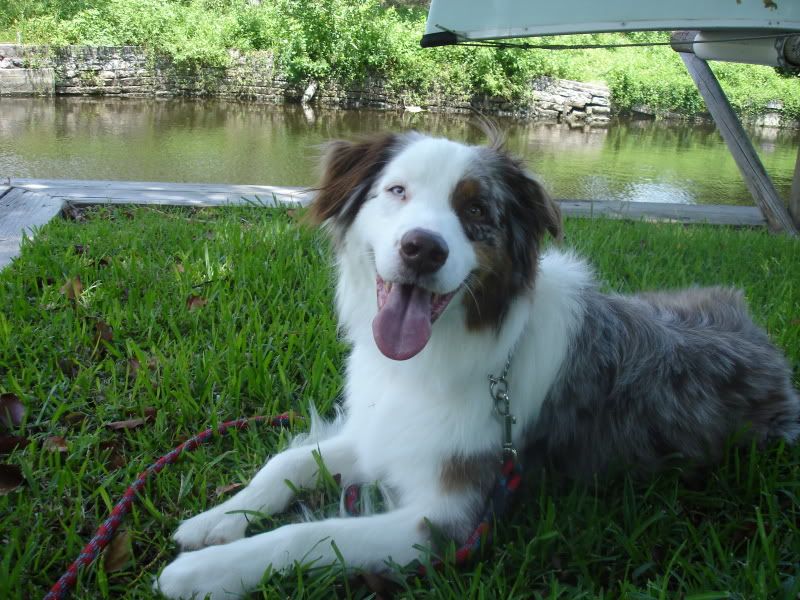 MIAMI HURRICANES FOR THE WIN. Yes, we are football nuts in this house. This is the only article of clothing I have EVER put on either of my dogs.